As seen at:
The 100 Club
Ronnie Scott's
Royal Albert Hall
The Savoy
Hot News
"Their musical craft (not to mention showmanship) is nothing less than a 101% convincing...delightful and dazzling"
"Thank you again for performing such a wonderful set for us at The Savoy last night. You were exceptional and I had people telling me all night how impressed they were with you."
"...hot swing from the Golden Era of Jazz all night... such a great atmosphere."
Festive season party planning
We're taking bookings now, so we suggest to get in touch asap while the musicians are available to secure The Silver Ghosts for your seasonal soireé. We can also supply vintage DJs, ice-breaker swing dance classes, pop-up vintage hairdressers, caberet dance troupes and more.. just ask.

On Tuesday 14 October, 7.30pm to 11.30pm...
The Canonbury Caper - 8pm
The Canonbury, 21 Canonbury Place, London. N1 2NS (map)
New-fashioned bar ~ Gastro restaurant ~ Hot Dance ~ Free admission

The Silver Ghosts: 1920s-40s swing septet + guest swing DJ + Have-A-Go swing dance lesson from Tv & film dance coach Rosaria!

Swingin' good times 2nd Tuesday every month! A dance space on a great floor for swing dance (5 to 10 couples), or just sit and listen while enjoying gastronomic satisfaction & tasty tipples. Relax, entry is free.. all we suggest is a £3 'hat' donation (afterall would you get all this from a jukebox for £3?).

"What a delightful and dazzling night out", 5 stars
- Music-News.com ( www.goo.gl/ERPei )




SWING & CHARLESTON DANCE CLASS!
Rosaria, choreographer for stage, TV and film will be giving lessons in the beautiful function room with. Take a lesson so you can join the dancefloor revelry throughout the evening!

7-8pm (£7) Open class in Partner dancing, Charleston & Lindy Hop with Rosaria & Asif, learning the basic foot work and social dancing technique, no need to bring a partner, Beginners welcome

8.30-9.00pm (£donations, suggested £5) 'Have-A-Go' beginner social dancing, solo & with partner.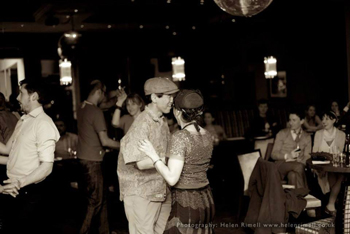 The Silver Ghosts will perform a mix of high spirited winners together with songs that you're sure you've heard before, but then you're not quite sure adding two or three familiar faves for your listening pleasure.
www.silverghosts.co.uk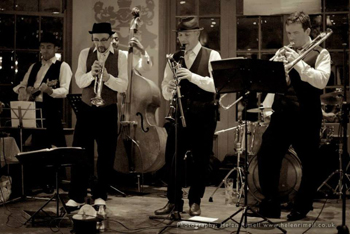 The Canonbury
The chic, capacious establishment offers satisfying yet unpretentious fare À la carte, and with a range of fine wines, European ales, popularly priced cocktails plus free admission (£3 'hat' donation suggested), you will not be disappointed.

À la Carte:
www.goo.gl/gTIv62

Set menus:
www.thecanonbury.co.uk/menus

Wine & Champagne list:
www.goo.gl/Cz0fw7

Cocktails:
www.tinyurl.com/cocktail-list

www.thecanonbury.com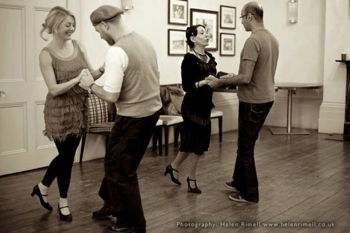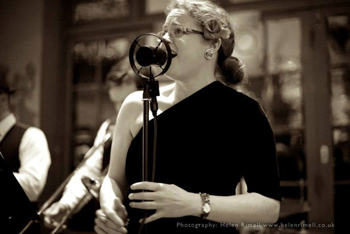 www.ginfizzphotographic.co.uk